DEVON WORLEY – VOCALS / GUITARS / PIANO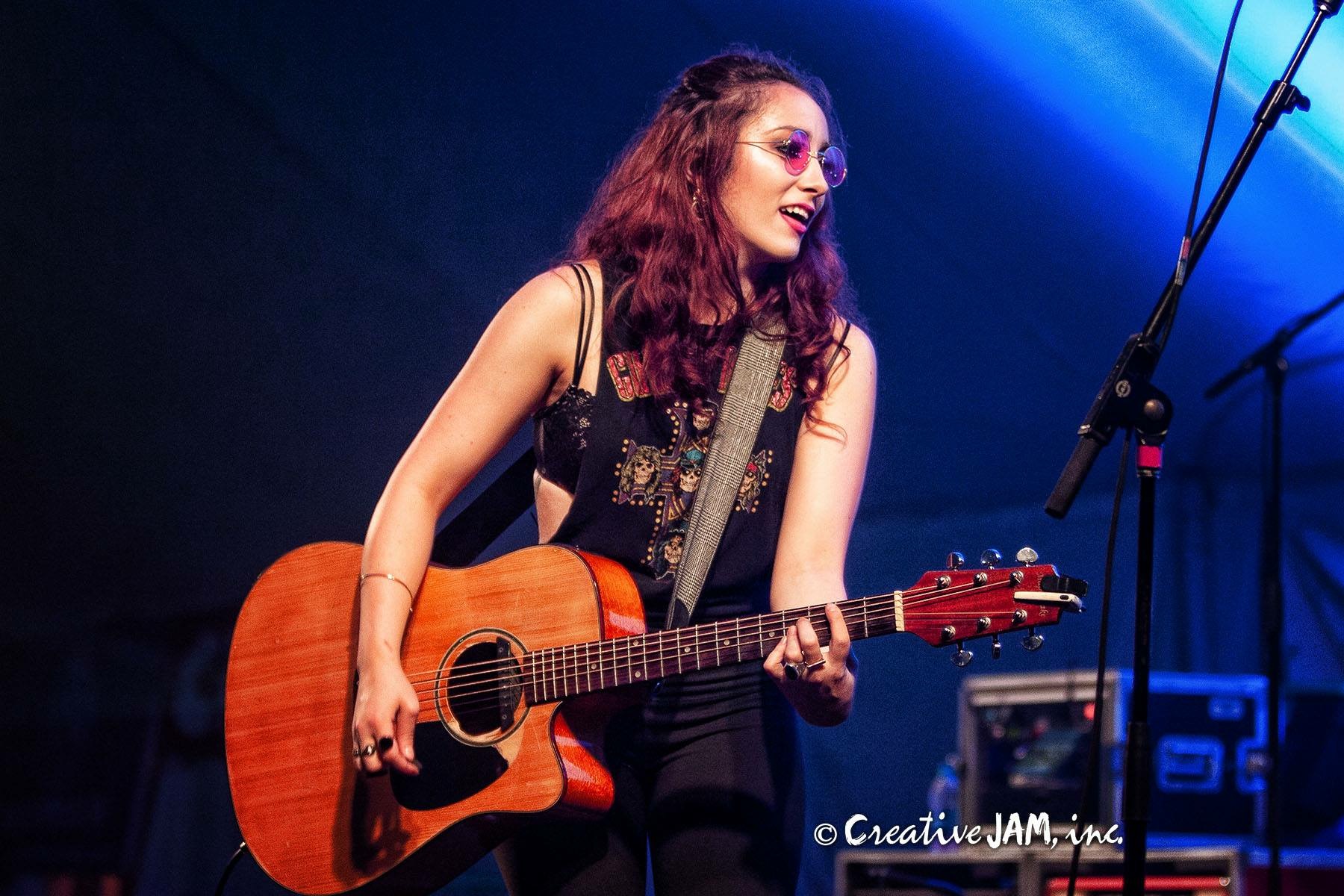 Crowds roar during their rousing live gigs at country music festivals across the U.S. Across the pond in the UK, fans inside packed rock clubs stomp their approval for an incendiary set that combusts with memorable original songs written by the alluring lead vocalist, her three band mates and occasionally the Minnesota-based singer's mother and band manager. Welcome to the shape-shifting worlds of the Devon Worley Band (DWB).
Hitting at a time "when music genres are blurring – and maybe don't even matter anymore" – the Devon Worley Band might show up on Spotify, or your favorite streaming platform, as country, rock, country-rock, or just rock, or retro rock. The truth is DWB is the most lovable bunch of mainstream music outliers that you ever heard! Led by 23-year-old Devon Worley, the group is set to release a tight, diverse and fresh new five-song EP called Tea Time for Thieves. It builds smartly on the band's 2013 debut album Silver Creek (winner of two Independent Country Music Association Awards for Best New Band and Best Video) and the superb 2017 follow up, The Sunrise Resistance.
Recorded in Nashville – "where no one knows what to do with us, including our producer Matt McClure" (Kellie Pickler, Lee Brice, Lucas Hoge and others) — Tea Time's first single, "No Fool," showcases Worley's commanding countrified vocals as she wields her voice like a lead rock axe and lays down the law. Having sung with the Minnesota Opera (!) as a pre-teen and already a Black Belt in Karate, Worley possesses the musical maturity and deadly focus of singers twice her age. And you can catch a glimpse of her strong, old soul sensibility as she wisely navigates the diverging roads inside her head and heart throughout the rest of songs.
The EP's plaintive ballad, "Leave Me Slow," sounds like a certifiable hit in rock or country, while "Black River Magic" could well be a Stevie Nicks' deep-track pop gem. The hard rock slow burner, "Wytch Hunt," and the old school notions of "Broken Record" demonstrate how five-plus years working together has made the DWB a finely honed music unit capable of pivoting to any genre with grit or grace – and no apologies.
JASON MEDVEC – GUITARS / VOCALS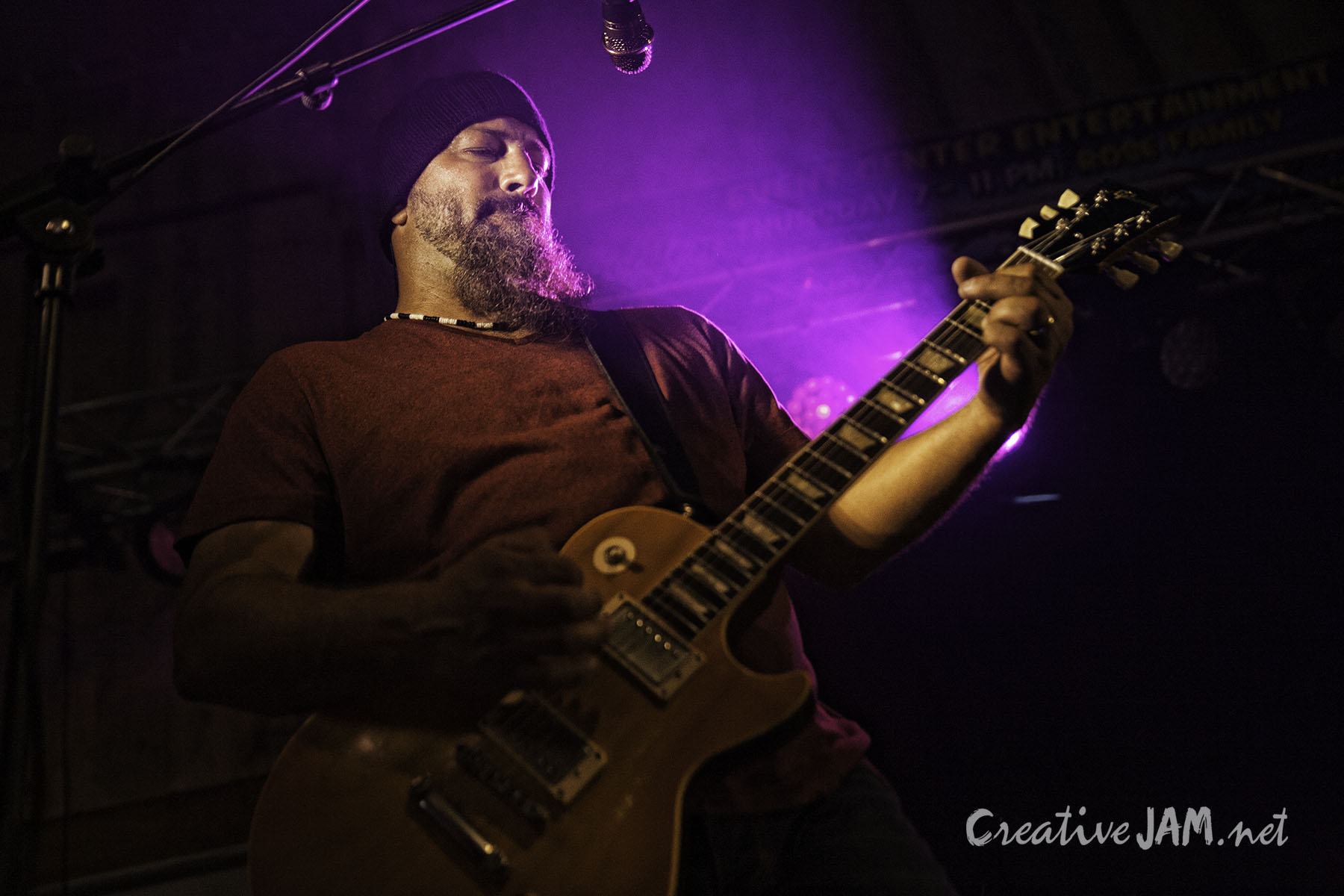 At the young age of 18, when most high school post-graduates are picking out a twin comforter for their dorm room and stressing about their class schedule, Medvec was stepping on a tour bus, leaving for an international tour with the Bay City Rollers. While with the Rollers, Jason toured the US and Canada twice, played to stadium sized crowds in the UK and played 3000 – 5000 seat theaters in Australia. After three years, four continents and hundreds of shows later, Jason returned to the Twin Cities full of experience and tenacity earned on the road.
Today, that same tenacity keeps Jason intensely goal driven which is a key reason the Devon Worley Band continues to climb in stature; playing alongside some of the biggest country music stars of their time.  One of Jason's passions is writing music and he has been a primary writer on all DWB music in the eight years he's been in the band.  Jason's unique, fiery style is paramount to the Devon Worley Band sound.
GRANT THELEN – DRUMS / VOCALS / HARMONICA / TRUMPET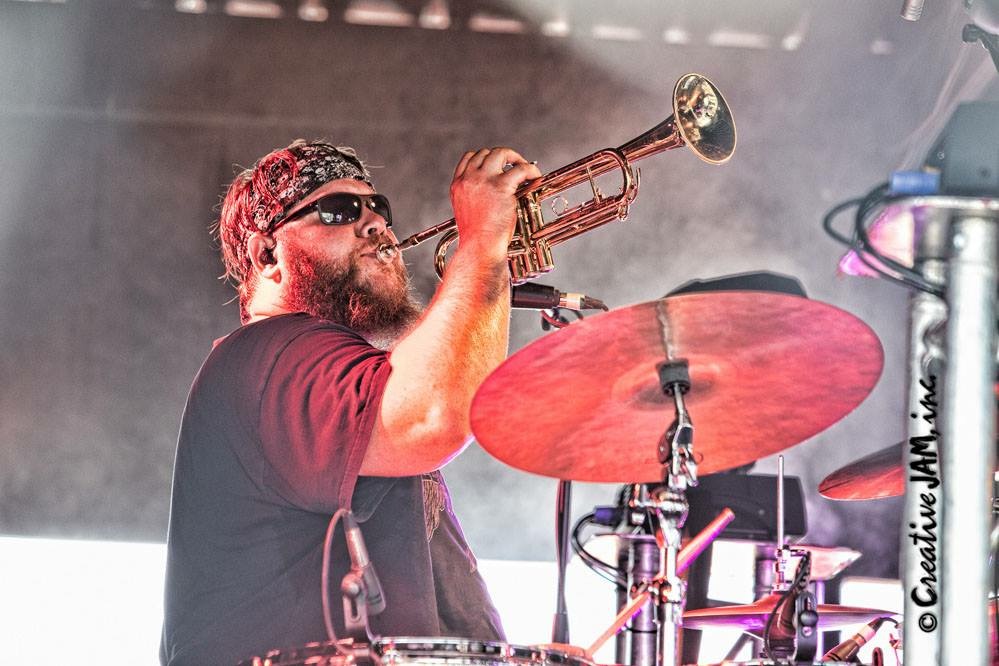 Once upon a time at a bar called Toby Keith's, this hard-hitting drummer got asked to judge a karaoke contest on a Wednesday night.  As fate would have it, a local up and comer named Devon Worley was asked to judge as well and the two struck up a friendship.  After many months and several unexpected turn of events, Grant ended up joining her band as the thunderous backbone of the multi-talented Devon Worley Band.
After playing for the prestigious University of Minnesota's marching band, Grant continued playing in the Minneapolis scene with acts such as Shane Wyatt, the Hillbilly Mafia and the Minneapolis legendary Dirt Road Prophets.  Grant's experience was well honed before joining DWB and his groove and pocket, writing and arrangement experience became invaluable.
TWIGG – BASS / VOCALS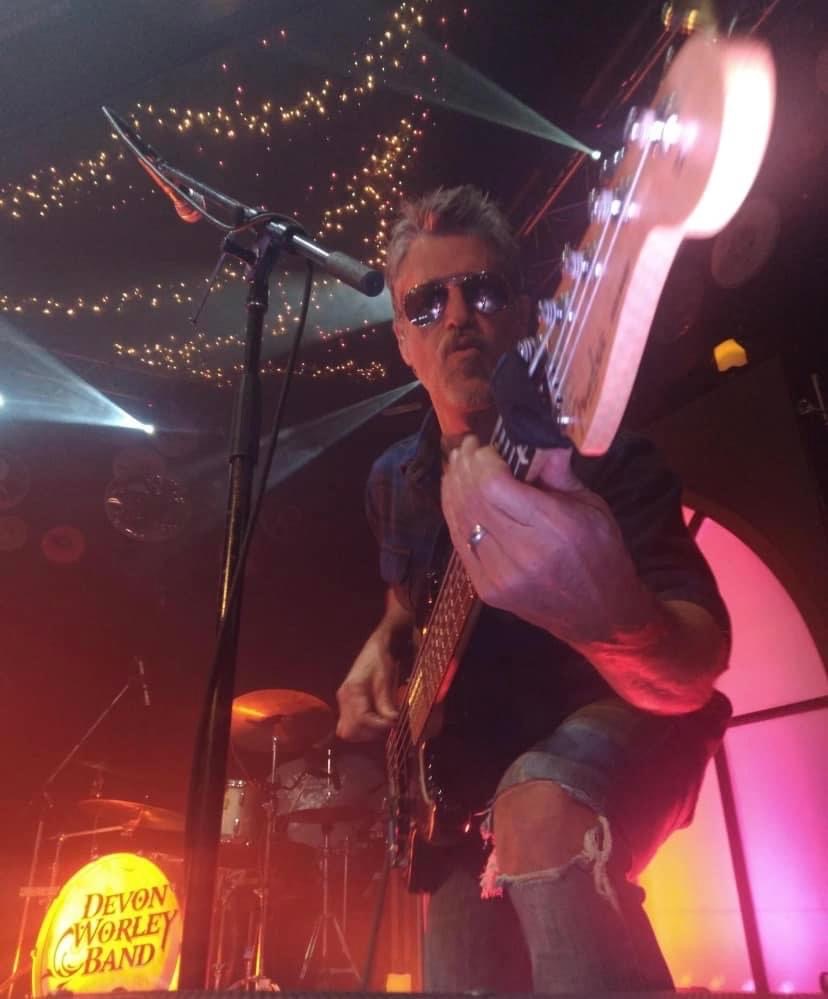 Twigg's exceptional bass playing ability has taken him all over the world. The Minnesota native started teaching himself at 15. At 18 while attending Music Tech Collage he joined a local Minneapolis funk band called Parrish where he met guitarist Jason Medvec. The two had great chemistry and became good friends on and off the stage.
A couple of years later Twigg joined a national touring band named Spymob and got a record deal with Sony Records. During the time with Spymob, Twigg found himself rubbing elbows with pop music's most elite artists and within a few months found himself playing Bass for an up-and-coming hip-hop producer named Pharrell Williams. Twigg recorded on the album that became Pharrell's band,  N.E.R.D's debut "In Search of…," and it sent them touring around the globe.
While with Pharrell, Twigg played some of music's most prestigious shows and venues including Saturday Night Live, Tonight Show with David Letterman, and the Super bowl Pre-Party in Times Square. Twigg has also shared the stage on a performance with Justin Timberlake.
After many years with Pharrell
,
Twigg stepped back from full time touring and moved back to Minnesota.
In 2020, Twigg got a call from former bandmate Medvec asking him to join the Devon Worley Band. The chemistry between all 4 members was apparent after the very first rehearsals it was evident that DWB was the band for him.